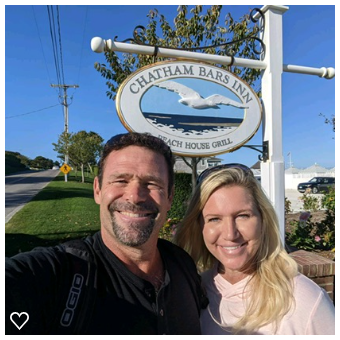 Life is always busy. Taking time to connect is vital to keep a marriage strong, renewed, and thriving. Through the years, we've made going away for our anniversary a priority, even if we could only get away for that one night a year.
Anniversary weekends away have been the glue that has kept our marriage strong over the past 29 years. My husband and I would take turns every other year, making reservations, booking adventures, and planning our weekend together. The surprise and anticipation was part of the excitement.
We all know the days are long, but the years go by quickly. Being intentional about spending uninterrupted, quality time away together, laughing, discovering new places, sharing dreams, and setting aside daily tasks is extremely important.
In these times our favorite memories were made, love was renewed, and bonds were forged. Whatever storms life stirred up during the year, we found ourselves anchored and able to weather them together. We attribute this to our faith in God and the quality time we invested in one another.
What we've found through the years is that going away one night is refreshing and wonderful, however two nights is necessary for true connection, physical intimacy, and bringing out the richness of our relationship.
When we were younger and didn't have the funds or the babysitters for two nights away, we would make a day of going somewhere and then check into our hotel later that afternoon, then stay the entire next day to make it feel like a longer time away. And it's still just one night for grandparents to watch the kids.
We've found that the reason two nights away is necessary is that the first night we are still trying to unwind. Thoughts of work, the house and kids, projects, etc… are still fresh on our minds. Conversations reflect those topics, as we catch up. A nice dinner out and time away from everything is freeing, but in the back of our minds, the next day we have to return home. Even if we extend the next day with an activity or adventure, it is not the same.
When we have stayed away two nights, it is magical. The first day we are still in "debrief mode," but the next morning there is no rush to check out.
Our weekend is filled with lazy mornings, a full day of adventures, afternoon naps, and a second night of a romantic dinner out. It is on the second day that we have connected enough emotionally and physically that our conversations become sweet with talk of our dreams and plans, reasons we love each other, and our hopes for the future as we growing old together. It is rich and beautiful.
By Sunday, our soul and spirit are refreshed, and we feel renewed. I have missed my boys and I can't wait to return home for big hugs.
Our favorite destinations:
The Blue Lantern Inn, Dana Point, CA https://www.bluelanterninn.com/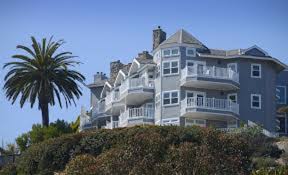 Blue Lantern Inn is nestled on top of the bluffs overlooking Dana Point Harbor and the Pacific Ocean. They are part of the Four Sisters Inns, a collection of boutique California hotels. Most rooms have a view, and either a patio or a balcony, a large jacuzzi tub, fireplace, and a light airy décor.
Beach chairs, towels, bikes, and umbrellas are available to borrow. Refreshments are served throughout the day, along with a delightful gourmet breakfast, and afternoon charcuterie with wine. On-site spa treatments and services are also available.
The professionalism and class of a fine hotel, along with the quaint and personal feel of a bed and breakfast, are ingredients of any treasured destination.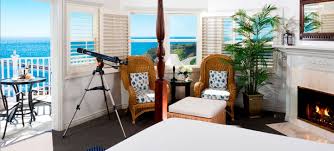 Our first anniversary was celebrated at the Blue Lantern Inn. Since then, we've fondly stayed at the inn from time to time throughout the years, enjoying the panoramic views, hikes, wine and cheese while seated on the patio in the afternoon, backgammon around the fireplace, and long bubble baths before their home cooked breakfasts. We love to walk just five minutes over to The Chart House for dinner, and enjoy an amazing dinner as we watch the sunset over the Pacific Ocean.
South Coast Winery Resort & Spa, Temecula, CA https://www.southcoastwinery.com/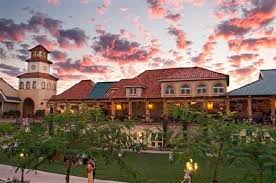 South Coast Winery Resort & Spa is one of the top Temecula Wine Country hotels for a relaxing vacation, wine tasting tour, and acclaimed dining experience.
The accommodations at South Coast Winery Resort & Spa are pleasantly tucked away in the vineyards. Lounge on the terrace of your private villa or hotel tower suite, surrounded by rolling vineyards for a unique winery getaway experience. They offer a pool, food & wine pairing, beautiful grounds for strolling, and the hotel is in walking distance to other vineyards and restaurants.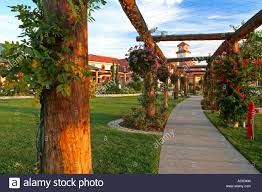 Our favorite accommodation is their villa, surrounded by vineyards with a private patio. The villa has a living room with fire place, table and small bar, and a large bathroom with jacuzzi tub. There is plenty of room for dancing, which is a must for us! Early morning coffee on the patio, with hot air balloons overhead make for a delightful start to a day. A highlight of one trip was a winery tour with food and wine pairing in their cellar.
The Simpson House Inn, Santa Barbara, CA https://www.simpsonhouseinn.com/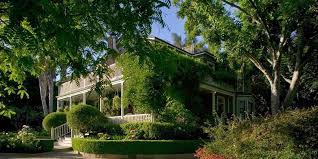 We stumbled upon this inn while exploring Santa Barbara. We were actually staying at a different bed and breakfast, and while out for a walk, found and fell in love with the lush landscape, hidden cottages, and tranquility at The Simpson House.
This adult only boutique hotel is nestled on an acre of English gardens and features 15 guest rooms that are in the Victorian Manor, Carriage Barn, or English Cottages. Their gardens have been awarded the prestigious "Santa Barbara Beautiful" Award. Housed in a Victorian estate built in 1874, Simpson House Inn invites you to relax with their perfect combination of historic charm and modern luxuries.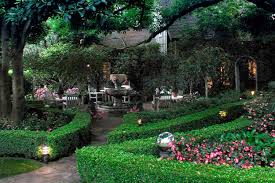 Every guest stay includes afternoon refreshments, an evening wine and heavy hors d'ouervres reception, dessert bites, and a gourmet served breakfast in the morning which can be served in the main house or in your room.
Rejuvenating spa treatments are offered in the luxury of your own room or cottage. If you prefer activities, Simpson House Inn is only a five-minute walk from the historic downtown district that is filled with boutiques, art galleries, wineries, cozy cafes, and elegant restaurants.
We enjoyed jumping on the trolley that travels up and down State Street. We could shop, have lunch, and end up on the pier for a seafood dinner. A nature trail hike, scenic bike rides, or a stroll down to the beach are also amazing options from this inn.
The Mission Inn, Riverside, CA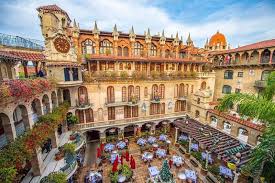 Mission Inn Hotel & Spa's unique architecture and history are reflected in each of their 238 luxurious guest rooms, including 27 suites. No two rooms are the same. The beautiful grounds offer a glimpse back in time, along with nooks to sit and relax or a table for two to enjoy the views.
There are five different upscale restaurants, two unique bars, and a Sunday Brunch. They offer a beautiful heated pool and spa, a top-notch day spa, and are stone's throw from downtown Riverside with shops, restaurants, and bars.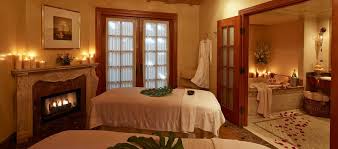 We strolled through the inn, enjoying the beauty and grandeur, and then adjacent to the inn and out a side door, we found the shops, street performers, and the most delicious sandwich shop for lunch.
At Christmas time, they are known for their Festival of Lights, where the Mission Inn is illuminated and brought to life with millions of lights and displays.
Laguna Cliffs Marriott Resort & Spa, Dana Point, CA
https://www.marriott.com/hotels/travel/snadp-laguna-cliffs-marriott-resort-and-spa/?scid=bb1a189a-fec3-4d19-a255-54ba596febe2&y_source=1_NjQ3NjY5LTcxNS1sb2NhdGlvbi5nb29nbGVfd2Vic2l0ZV9vdmVycmlkZQ%3D%3D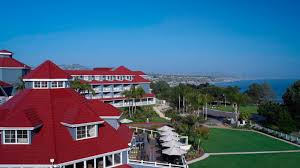 Laguna Cliffs is an oceanfront beach-chic hotel, providing awe-inspiring views of the Pacific Ocean. Look no further for new adventures with their prime location near Doheny State Beach, Dana Point Harbor and Laguna Beach, perfect for a day trip. Throughout the resort, enjoy a casually sophisticated setting across their rooms, restaurants and full-service spa.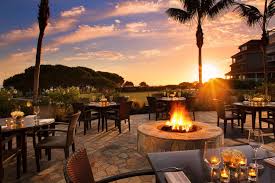 All 378 guest rooms have gone under a $25 million renovation, including all of the suites. The rooms are dressed in an intentionally tonal color palette of warm creams, clean whites and soft grey tones. All rooms have hardwood floors, custom robes and custom linens.
Feeding the squirrels and watching the weddings that are often held here are part of the charm of this hotel.
Kenwood Inn & Spa, Sonoma, CA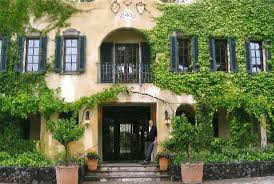 Kenwood Inn and Spa is part of the Four Sisters Inns, a collection of boutique California hotels. This location is in wine country, and a destination I hope to visit soon. I've always wanted to visit Italy for the ambiance, foods and flavors, wine and cheeses, and cobble-stone streets. However, the expense and concerns of international travel is too burdensome right now.
A trip to Sonoma Valley, soaking in the Mediterranean richness, tranquility, and exotic tastes is the perfect United States travel destination. At Kenwood Inn and Spa, I can picture it now – taking slow strolls along meandering pathways, stealing kisses as we soak in the majestic scenery, sun bathing by the tree-lined pool, sip wine on our balcony, slow mornings with coffee and conversation by the fireplace, and lounging in a hot bubble bath for two. What a delightful vision of fun and freedom.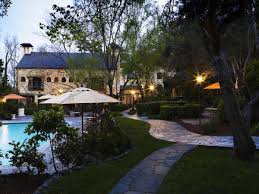 The area is full of exciting activities to keep a couple busy! From bike riding wine tours, visiting The Olive Press, touring local wineries while pairing food with wine, and experiencing Sonoma's restaurants, hiking trails and pubs would be on our itinerary. A relaxing massage at the spa would complete an exquisitely-perfect day.
I hope these destinations have inspired you to plan your next romantic get-away as you invest in your marriage.
Please share your favorite weekend destination in the comments below.
Subscribe Below To Receive Blogs Directly –