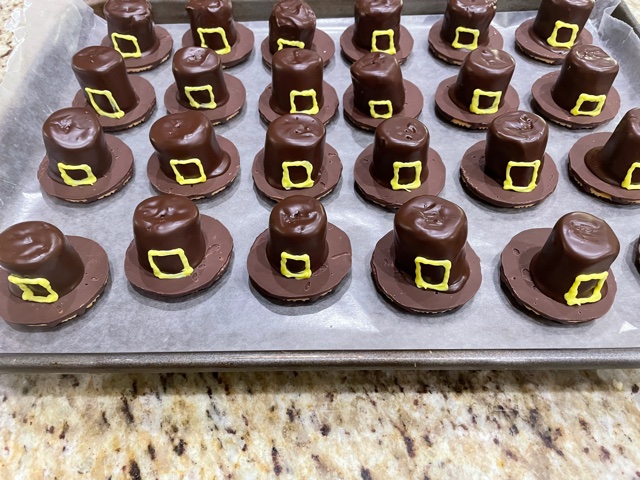 Looking for a fun project and a delicious treat to make with your children or grandchildren this week? Chocolate Pilgrim Hats are a family favorite and a Thanksgiving tradition.
It's simple, with just five items needed to put these cute treats together.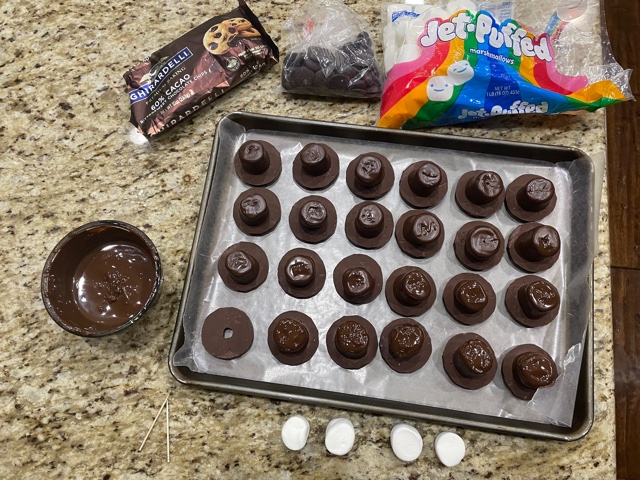 Ingredients: One package of shortbread cookies (they are striped with a chocolate bottom), two dozen medium marshmallows (1/2 bag), one bag Ghiradelli chocolate chips, one bag of dark melting chocolates, and a yellow frosting tube.


Directions: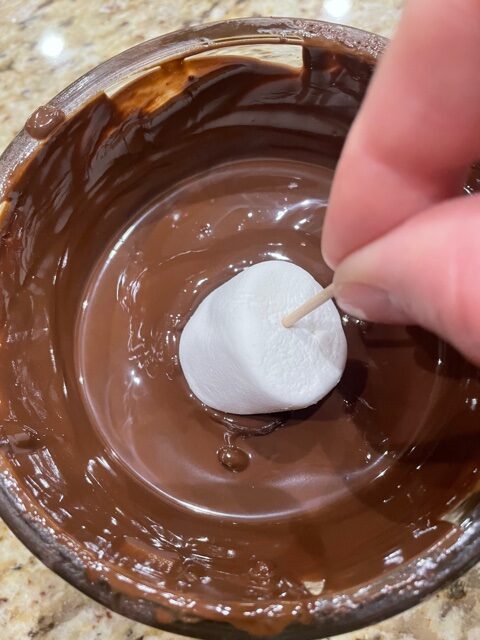 Line a large cookie sheet with wax paper.
Place cookies chocolate side up.
Melt 2/3 chocolate melts with 1/3 chocolate chips in a glass bowl in microwave ½ cup at a time, for 30 seconds at half power, stirring in between until the chocolate is melted. Continue adding more chocolate and microwaving until your bowl is full and ready for dipping. This usually takes about 5-8 minutes to complete.
4. Using a toothpick, stab the marshmallow in the middle and dip into the chocolate.  Let the excess drip off, then place in the center of the cookie.  Use another toothpick to press the top and unanchor the dipping toothpick.  Smooth the chocolate over the hole.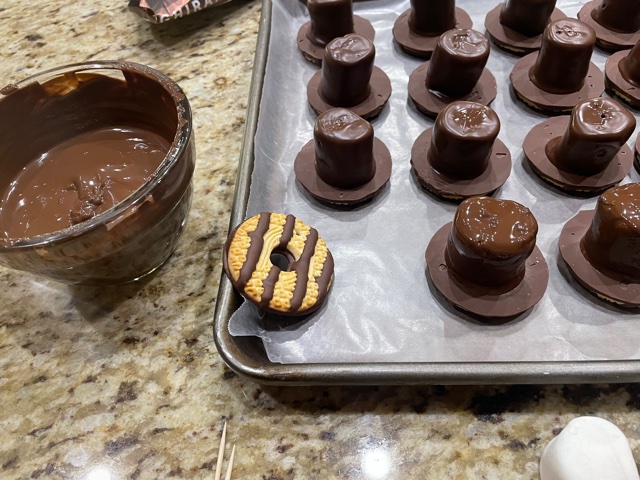 5. Let the hats dry for an hour.
6. Using the yellow frosting tube, draw a rectangle at the base of the marshmallow to form a "buckle" for your hat.
7. Let frosting dry for 45 minutes.


Tips: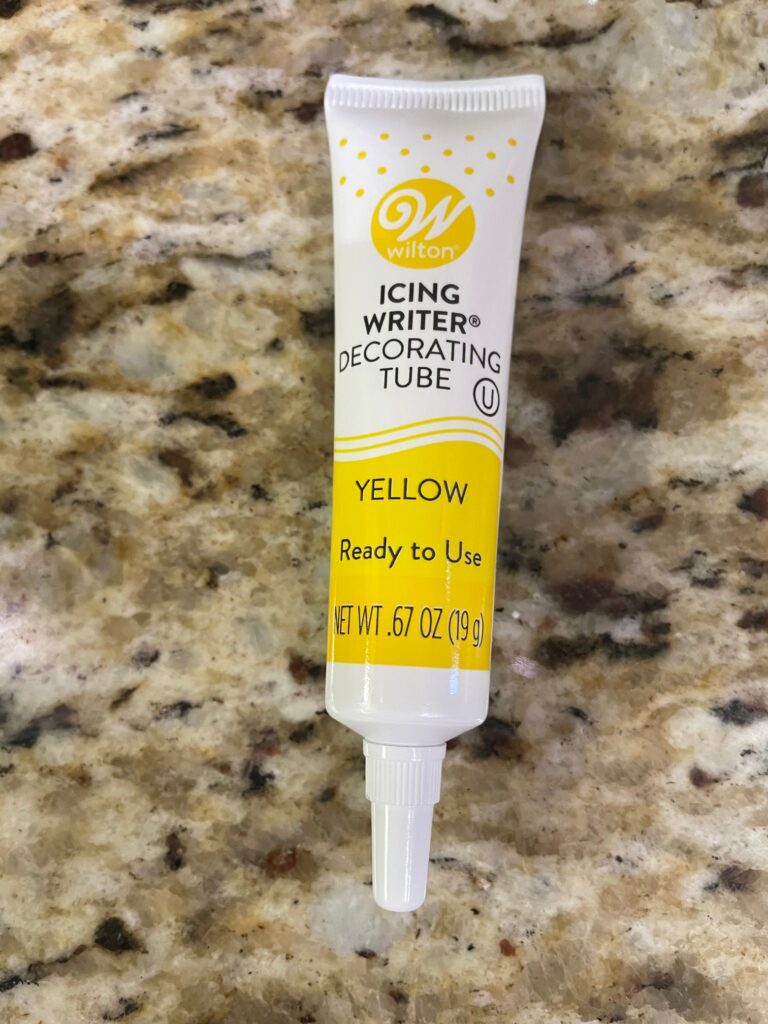 *The melting chocolates & frosting tubes can be found at a cake decorating store, Michaels, or online.
*Use a frosting writer/tube, not gel. The color needs to be solid to show up on the dark chocolate.


These treats are a hit with both kids and grandparents alike. Enjoy time with your family and friends, creating memories, and maybe a new tradition. Enjoy!



SUBSCRIBE TODAY to be First to Receive All-Access to Blogs and Freebies - emailed to you directly! 


Subscribe Below –