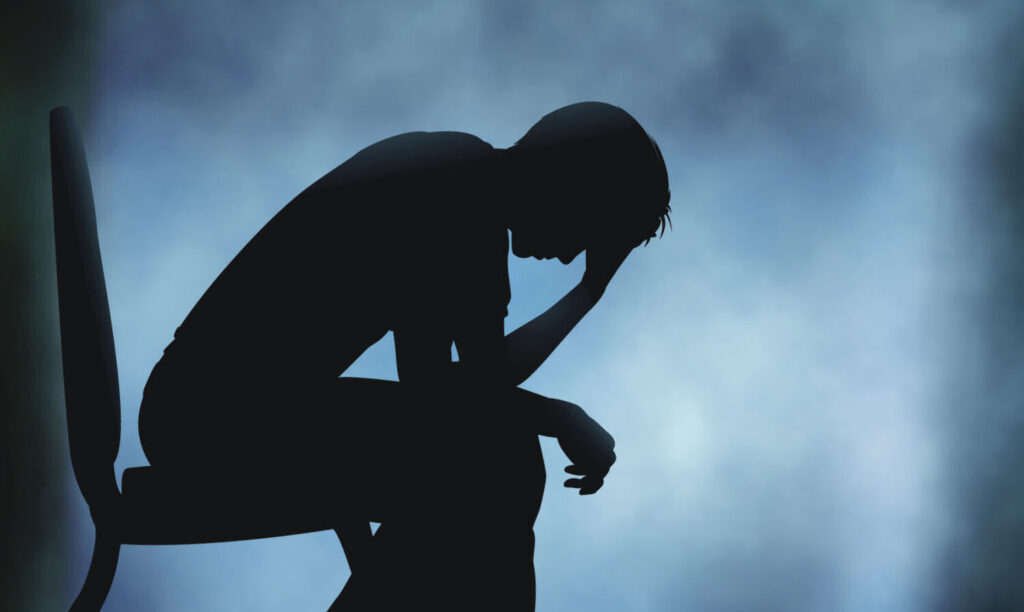 Gripping fear, feelings of helplessness, living on edge, nightmares stealing sleep, and frustration – are the realities of a parent struggling to help their child battle anxiety, depression, and potential suicide.   Many parents are asking, how did we miss the signs?  The reclusive nature and moodiness of teens, causes parents to often dismiss behavior or hesitate intervening. 
Some parents get a warning.  The signs are there or their child will share that they need help.  More often, parents believe they have a well adjusted and happy child – yet in reality, their child is suffering in isolation and silence, until a suicide takes place, leaving unanswered questions and immense pain.
Anxiety and depression were not prevalent in our generations.  These issues may even seem foreign to parents today.  Statistically, those born after 1999 have a significant increased probability of battling depression or anxiety.
While recently visiting my parents in Arizona, we visited their church during a Baptism Sunday. There were several teens and young adults who each shared before their baptism that they had felt lonely, depressed, or suffered from anxiety, and they felt overwhelmed by the pressures in their life.  After meeting Jesus and receiving the Holy Spirit, they had meaning and purpose, feeling more equipped to handle life.
On that same trip, I was in an Uber when the driver shared that he had just dropped off a young man to a suicide prevention clinic.  This had become a regular occurrence for him lately. I thought, how tragic to take an Uber and not have a friend or family member there in this crisis moment.  The whole situation was chilling.
An article I read said, "Suicide in people between the ages of 10-24 has increased by 57% over a 10-year period, making it the second leading cause of death in young people, according to a recent CDC report."
I hope you caught it.  These statistics are not based upon 2020 and the sharp spike in anxiety or depression.  These studies show an upswing over the past 10 years, and rising. 
If you are dealing with this huge and heavy situation, you are not alone.  Multiple amazing families that I know are struggling with these issues right now.  As parents, we need each other.  Better yet, we need information and resources to empower us to help those we love.
Today, I will share warning signs to watch for, studies, statistics, resources for professional help, and hotlines.  In my next blog, I will share a candid, down-to-earth interview with a young man who suffered from depression for over 5 years. It is a window into his thoughts, behaviors, and tools he used to overcome this dark and lonely place.
Let's jump in and become informed…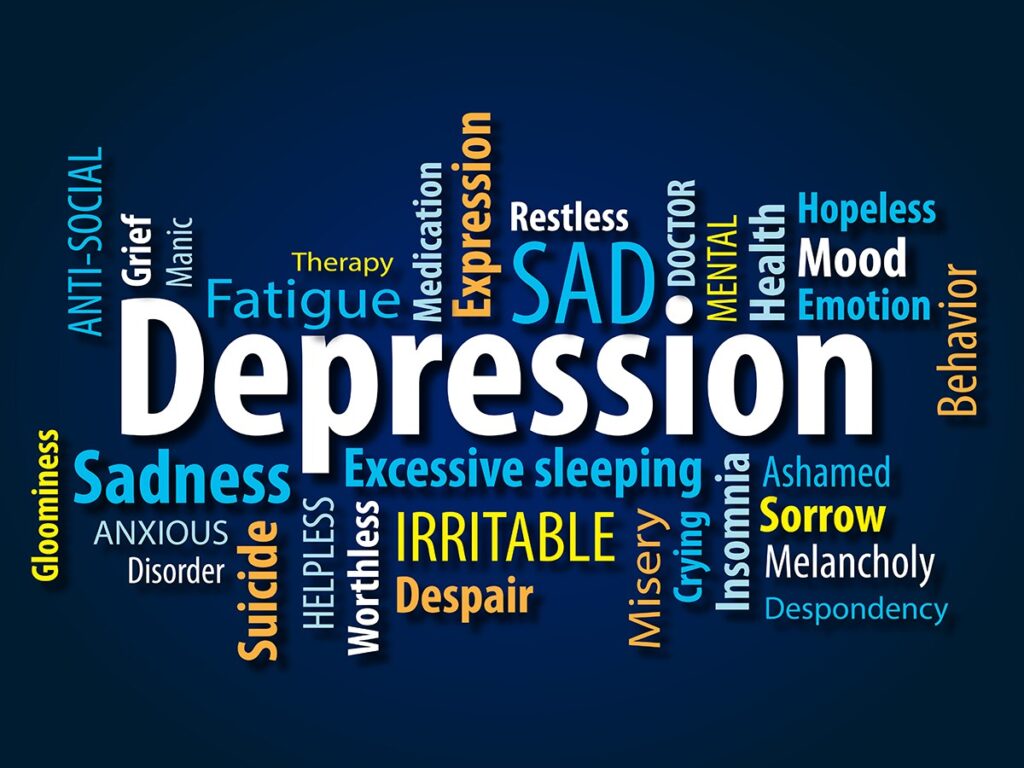 According to the National Institute of Mental Health, Depression is a period of at least two weeks when a person experienced a depressed mood or loss of interest or pleasure in daily activities, and had a majority of specified symptoms, such as problems with sleep, eating, energy, concentration, or self-worth.
An estimated 19.4 million adults in the United States had at least one major depressive episode. The prevalence of adults with a major depressive episode was highest among individuals aged 18-25 (15.2%).
The prevalence of major depressive episode was higher among adult females (9.6%) compared to males (6.0%).
According to the American Psychological Association, Anxiety is an emotion characterized by feelings of tension, worried thoughts and physical changes like increased blood pressure.
People with anxiety disorders usually have recurring intrusive thoughts or concerns. They may avoid certain situations out of worry. They may also have physical symptoms such as sweating, trembling, dizziness or a rapid heartbeat.
I found this one especially interesting: "The percentage of young Americans experiencing certain types of mental health disorders has risen significantly over the past decade, with no corresponding increase in older adults," according to research published by the American Psychological Association.
Jean Twenge, PhD, and professor of psychology at San Diego State University, and her team, analyzed data from the National Survey on Drug Use and Health, a nationally representative survey that has tracked drug and alcohol use, mental health and other health-related issues in individuals age 12 and over in the United States since 1971.
They looked at survey responses from more than 200,000 adolescents age 12 to 17 from 2005 to 2017, and almost 400,000 adults age 18 and over from 2008 to 2017.
The rate of individuals reporting symptoms consistent with major depression in the last 12 months increased 52 percent in adolescents from 2005 to 2017 and 63 percent in young adults age 18 to 25 from 2009 to 2017.   The rate of young adults with suicidal thoughts or other suicide-related outcomes increased 47 percent from 2008 to 2017.  Again, older individuals did not see an increase.
What parents can do:
Clinical therapists say it is important to not only talk openly with your children about anxiety and depression but to acknowledge their feelings and validate their grief.
Watch for warning signs: For some teens and young adults, the cries for help are visible. They socially isolate, lose interest in hobbies and activities. They also suffer from sleep issues, either having no energy and sleep a lot or suffer from an inability to fall asleep, leaving them exhausted. They may experience an appetite loss, leading to a loss in weight. They can become irritable or lack emotion.
But for some, especially younger teenagers who have a more difficult time expressing their feelings, the suffering may be in silence. These kids don't know how to cope and don't have the tools to learn how to cope.
For other young people, depression is very difficult to observe. They are excellent at hiding it from the world. There is actually a name for this. Smiling depression, a term to describe someone living with depression on the inside, even though they may appear happy or content. On the outside, they may seem put together and okay; but internally, they are struggling and distressed. Comedian, Robin Williams is a good example of someone with "smiling depression."
According to Dr. John Grohol, Psy.D., people with depression may wear their happiness like a mask.  This hidden depression is often called "smiling depression" because people who hide their symptoms put on a "happy face" in front of others.
Watch for your child's friends also dealing with depression.  As they say, "Birds of a feather flock together."  That will be a sign that your child may be dealing with similar issues.
Watch for words like: "I don't care." "What's the point?" "Nothing matters." "It would be easier to disappear." "I want to end it." "I don't want to exist." (These are warning signs that your son or daughter is depressed, potentially suicidal, and action is needed)
Here's the thing, and it's often misunderstood – Suicide is not what they want to do.  They just want the pain and the feeling of being overwhelmed to stop.  They want to disappear. 
The lack of coping skills in these young people, and the inability to break down problems and figure out solutions creates a feeling of being stuck.  They don't see a way through.  At some point, maybe out of self-preservation, they become numb.  They can feel nothing.  Suicide is their solution to make it all stop.  They just give up. 
Suicidal Warning Signs:  If your child gives away sentimental or personally valued items to family or friends for no reason, or texts, writes a letter, or calls to say they are sorry or they love you – out of the blue… these actions may indicate they are giving up.  Seek professional help, stay with and talk to your loved one.
Ways To Offer Help:  Even if you don't really understand how your loved one is feeling or thinking, simply letting them know that you are here for them and helping them to understand that they are not a burden on you or your life is a good start to helping someone with depression.
According to Dr. Jean Kim in an article in Psychology Today, these are helpful words to say to express empathy and understanding to someone who is depressed:
"I'm here for you."
"Yeah, that is really lousy."
What can I do to help?"
"I like _____ about you."
"There are ways to get through this difficult time."
Resources:
Ask a trusted friend for a referral to a trustworthy, licensed counselor who has a track record of offering significant insights, tools, and wise counsel.
PsychologyToday.com: To locate a counselor near you, learn about their specialties, contact information, and location… https://www.psychologytoday.com/us Go to "find a therapist" and click "view" to see all about their specialties, location, license, and to call or email.
Anxiety and Depression in Young People (A guide for teens and young adults)
https://www.beyondblue.org.au/docs/default-source/resources/bl1060-young-peoples-guide-to-depression-and-anxiety_acc.pdf?sfvrsn=8e1946eb_2
A Parent Handbook on Childhood and Teen Depression
https://www.erikaslighthouse.org/wp-content/uploads/2019/05/EL_ParentHandbook2019.pdf
Suicide Hotlines: (to speak with an experienced suicide prevention specialist)
1-800-332-4224
1-800-273-TALK (8255)
 1-800-TLC-TEEN or (1-800-562-8336)
This topic is heart wrenching, but knowledge is power.  The more informed and equipped we are, the better we can help those we love around us. 
If you have other resources or information that can be shared, please add in the comments below.  If you have any questions or would like to be prayed for, I can be reached through email at [email protected].
Click SUBSCRIBE to be first to receive the next blog sent right to your email: "Off the Record" an extensive interview with a young man who has battled depression for over 5 years. He shares his thoughts and feelings during depression and crisis (like a window inside his head) and the tools he used to become healthy and stable.
SUBSCRIBE TODAY to be First to Receive All-Access to Blogs and Freebies - emailed to you directly! 


Subscribe Below –