Have you been feeling disconnected from friends and family, unmotivated, anxious, overwhelmed, and in a strange rut of sorts? Feelings like these can spill over into your marriage.
How do you get back on track, re-ignite the spark, and fuel the passion?
By creating meaningful dates, exploring new places, developing depth in your relationship, and making happy memories. It always comes back to being intentional and making your marriage a priority.
Dates are the building blocks of a strong and connected marriage. Setting aside time for just the two of you to reconnect, talk, laugh, plan, and be yourselves apart from work, the kids or other distractions is essential.
I remember watching my parents, who just celebrated their 52nd wedding anniversary, go out on date nights. My mom would look nice and dress up in an outfit that I wouldn't see her wear to a PTA meeting or the grocery store. My dad would look dapper and smell of some manly cologne. There was an excitement as they prepared for an evening out.
Additionally, I have learned time and again from experts, speakers at marriage conferences, and in books that the single most important thing you can do for your kids is, "Love each other and show them a healthy marriage."
My husband and I are coming up on 30 years of marriage and I can honestly say that date nights have kept the fun and spark alive, especially through raising four boys.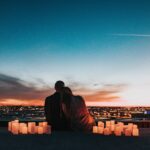 Date nights can be simple and inexpensive, such as a backyard picnic, a hike to overlook the city, or a well planned adventure with a meal. It's often the anticipation that is exciting.
Here are some tips for a successful date:
*Line up your sitter: If you have young children, you need a break. Enjoying a full conversation without talking in sound bites or having to cut up anyone's food is refreshing. Getting out of the house at least one to two times a month is important for you to feel like a wife, and not just mom. Invest in a good babysitter, exchange kids with another family, or let the grandparents take them.
*Fight the exhaustion: If you're a mom, you're tired. Going out can sound like more work. I remember wanting to go out, but thinking going to bed by 8pm would be heavenly. So, I'd take a nap or have a cup of coffee to rally. Dates were always well worth the effort.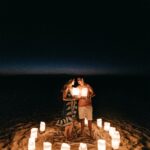 *Dress for your man: There are clothes for working out, church, work, running errands, or lunch with the girls. Then there are clothes for date night – a little more flirty and sexy, for being out with just your husband. Remember, guys are visual. Give yourself permission to dress up, feel good, and wow him.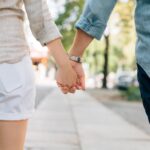 *Focus on each other: Consider setting a limit to how long you talk about the kids. Talking about your young or adult children can cause frustration, so be intentional about moving past schedules, work, or kid topics and move on to what is really on your heart. Connect, laugh, tell stories, and enjoy each other. That's the good stuff that will make you want to have date night more often.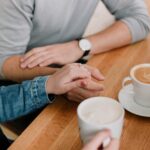 *Intentional Conversation: Do you need your husband's wisdom or advice on something? This is a relaxed time to seek his thoughts. Remember you are dating your husband, so this is also a good time to let him know you are his biggest cheerleader, what you admire about him, thank him for working hard, helping with the kids, or share something you respect about an accomplishment. Words that affirm your respect strike a chord deep within his heart. Watch his eyes sparkle, his face soften, and his love for you overflow.
The best, most memorable dates include some planning, adventure, and trying something new.
Help With Planning Dates:
(My husband bought this for us for Christmas and it has been creative and fun!) Visit the website and receive 15% off (code "bemine15") till Valentine's Day.
It's a scratch-off keepsake book with 50 unique adventures. Find a title that sounds fun and scratch it off (like a lottery ticket, but instead of losing $5, you get to do something fun).
(My husband bought this for us for Valentine's Day years ago, and following these planned dates has kept it spicy.)
"101 Nights of Great Sex is the permission slip you've needed to strip off all your inhibitions and break your predictable bedroom routines. The book contains 101 pre-designed "seductions" 50 for her eyes only, 50 for his eyes only, and 1 special seduction that you can complete together." All details are spelled out: supplies you may need, the cost range, if you'll be going out or staying in, and what to say and do for the particular theme. If some pages don't work for you – move on to the ones you'd like to try. Take turns once a week or once a month – opening your sealed page in advance of your date.
https://dateboxclub.com/ Get fun and flirty together.
Everything you need for an amazing date night. Every box is curated to include all the elements to execute the perfect date night, including step by step instructions. The dates are themed to get the most out of your evening, and designed to help couples do something new and fun together, but most importantly connect.
Sunday is Valentine's Day! How will you ignite the spark in your marriage this weekend? Please share a favorite date experience in the comments below.
Subscribe Below To Receive Blogs Directly –